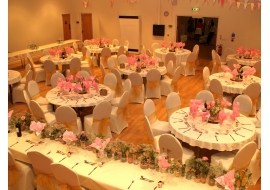 Annual General Meeting, and Get-Together due to take place on Saturday 10th December 2016 at Selsdon Hall, 132 Addington Road, South Croydon, Surrey CR2 8LA
Ticket Single £15 and Family £30(2 adult and 2 under15)
Please contact Mrs Malathy Jeyanantham on 07818 022841
How to find the Hall - Hall is part of the Sainsbury Supermarket. It is actually on Farleigh Road Just opposite to Dulverton Road. Furthermore, free on street parking available on Farleigh Road and Delverton Road. Also Free parking available for 50 cars at Sainsbury Car Park. Please get the parking permit from the person selling the ticket.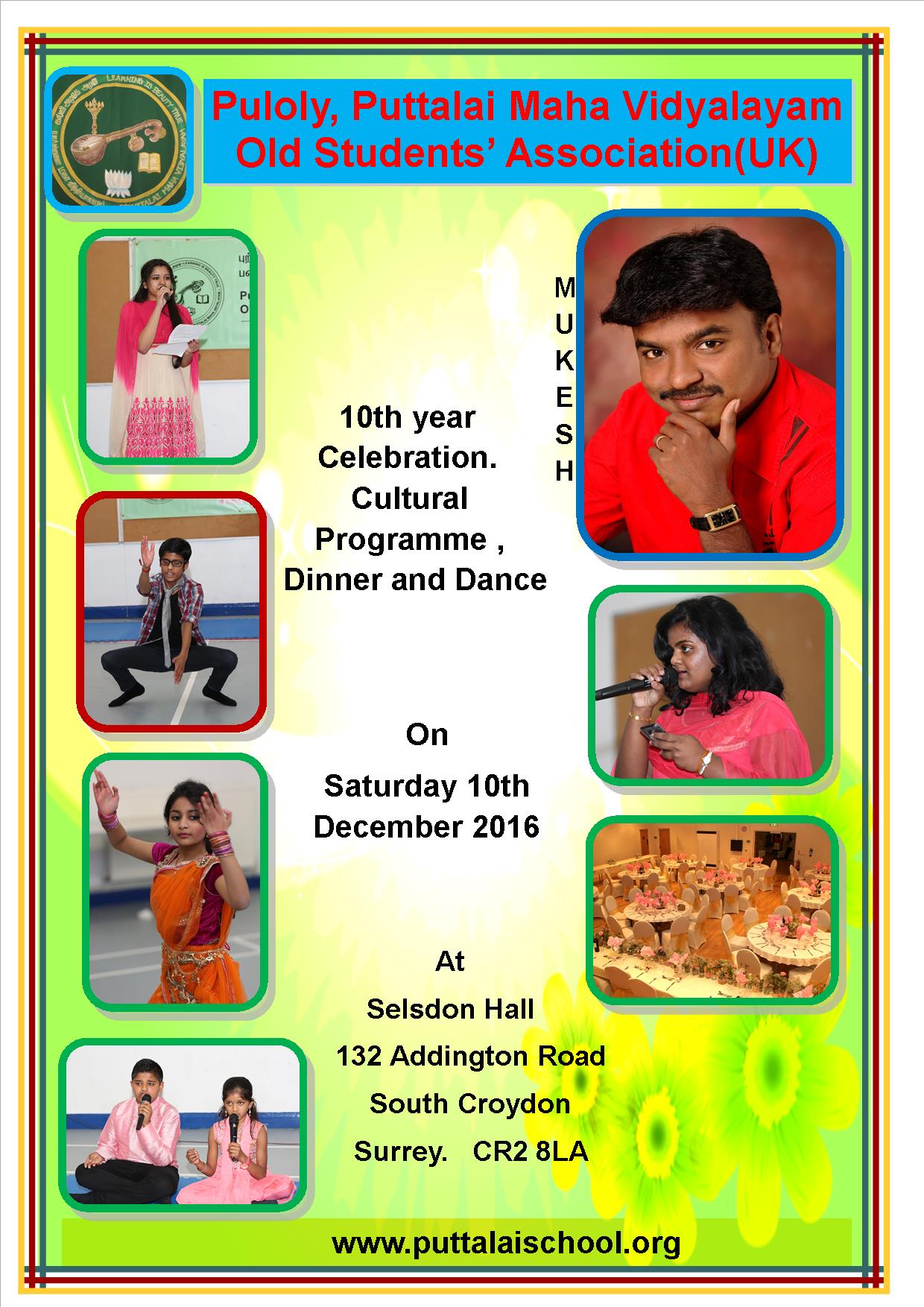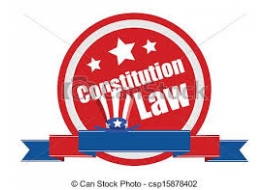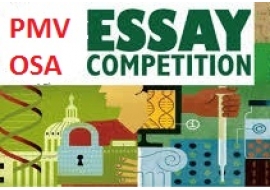 Puttalai Maha Vidyalayam Old students Association (UK) in conjunction with Thinakkural News Paper, conducting All Island Tamil Essay Competition for School Children in Sri Lanka for 9th year running. This year's competition ending 15th September 2015.
Here is the Final Result. The winning Essay will be published on Thinakkural Paper on Sunday 8th November 2015.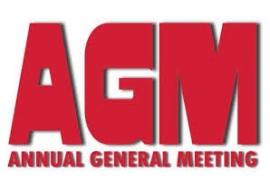 ANNUALL GENERAL MEETING & GET TOGETHER-2015
We cordially invite you to the Annual General Meeting and Get together of Puttalai Maha Vidyalayam Old Students Association (UK).
Date and Time: Saturday 5th December 2015 at 6.00 p.m to 10.30 p.m
Venue : Stoneleigh Scout Hall, 2 Dell Lane, Stoneleigh, Epsom KT17 2NE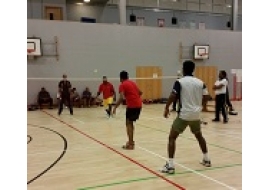 Tournament is organised to raise funds to provide Bursary to underprivileged University Students, while promoting Health and Fitness among the local community. Venue: Ashburton Learning Village, Shirley Road, Croydon, Surrey CR9 7AL.
There were 22 teams participated in this competition in year 2014. We are expectiong many more teams. Limited spaces available. Please contact the organisors as soon as possible.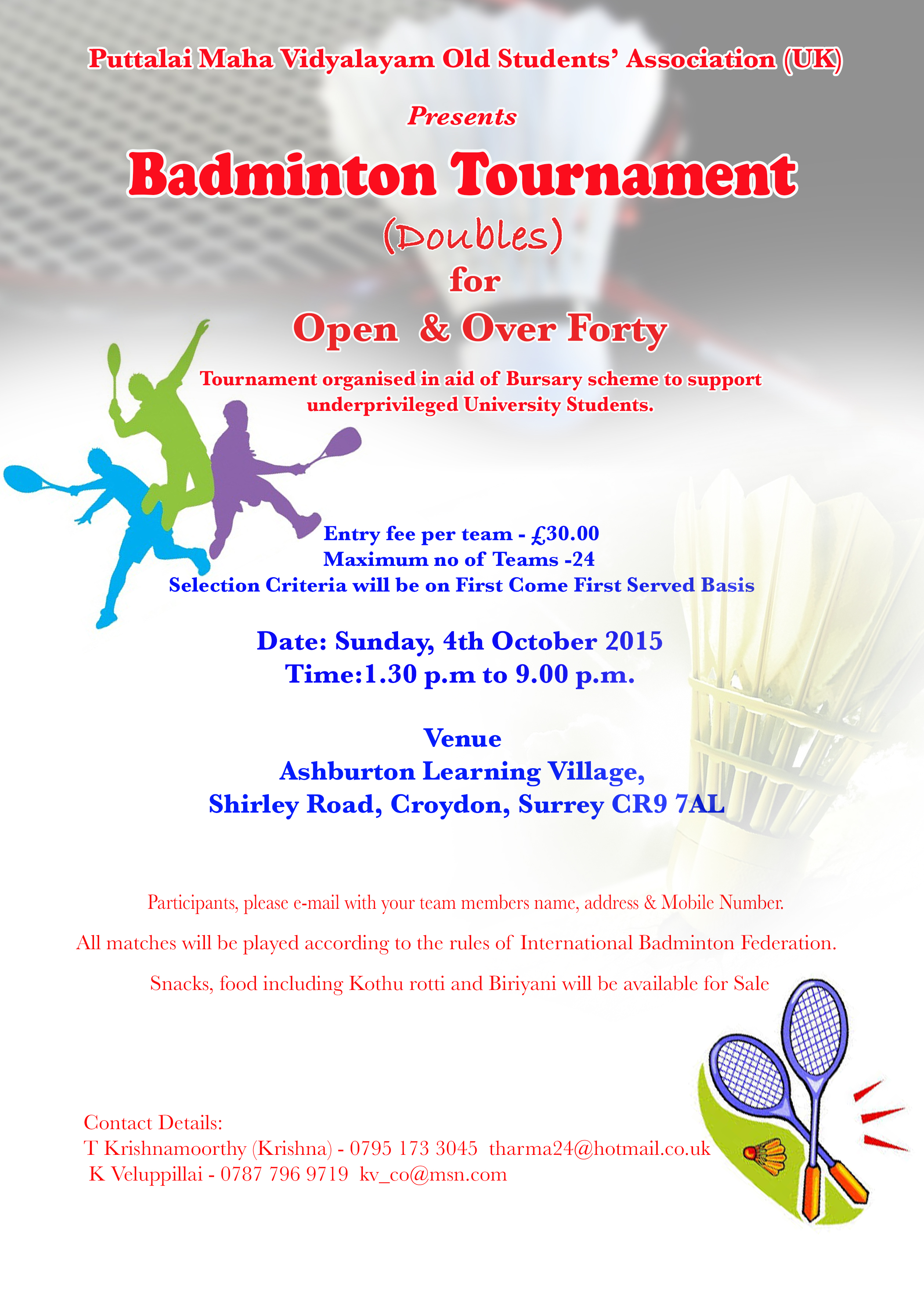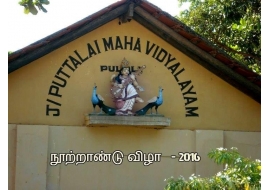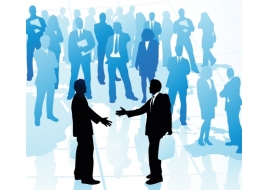 Membership form 2015 is attached herewith.
To downlad/print this form, click read more then move the cursor to the bottom right corner of the form and you will see the icons.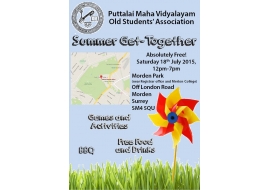 Summer Get-Together at
Morden Park, Morden, Surrey, SM4 5QU
Entry Free
Free Food and Drink
BBQ
Games and Activities